NOTICE! Church Furniture Canada & Church Chairs Canada
will be having a Family Summer Break as of Friday June 23 until Monday July 10! So if you need something soon, you will have less than 2 weeks to get that done, ordered, paid for, and delivery date arranged.
DO NOT EXPECT PHONES TO BE ANSWERED. However we will look at email from time to time when possible. However we may not be able to act on your requests as email will not be available at least for the first week until after July 2.
Last Day for business over phone is Friday July 23!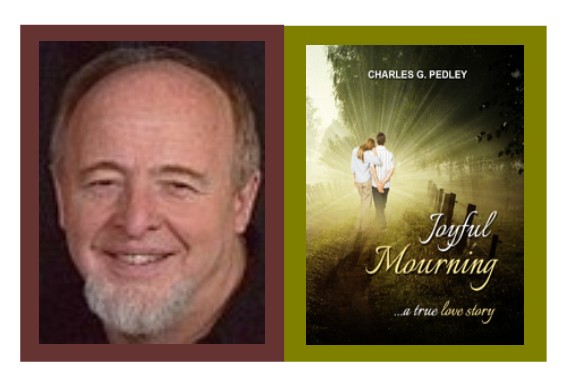 Click Here to email for a Free Ebook
Available to our Clients for the Asking!

 Blue Ridge Church Chairs have been sold
around the world for over 21 years!

They have advantages over many other church chairs.*
Free welded bookracks* with communion cup holder
– Savings- Up to $4.50+

Free Sewn-On Card/Envelope Holder

Most chairs are 16 Gauge Strength – Can hold up to 1600 pounds! 🙂

*Chair # 4 does not have a bookrack BUT you may order one if you like.

More durable fabric allowing for use in offices, waiting rooms,
without paying up to twice as much!

Chair #4 –

Click for More Info

….
Chair # 11 – Click for More Info …
Custom chairs available if you have up to 16 weeks before needing them

Chair Dollies

Bishop's Collection Chairs

Furniture Accessories such as kneelers, flower tables, tithe boxes, 3-cross prayer kneelers, Baptismal Fonts, Deluxe Speaker Stands, Prayer-Foyer Benches, Water Tables, wooden and acrylic pulpits and more!
We Process Written Quotations First


Please Use Quotation Form


Sometimes verbal communications are not heard properly.
Please feel free to phone us for additional information.
1-877-469-3017
All Prices Based upon Quantity of 100+ Chairs,
Add $4 per chair for lesser quantity except in special circumstances.

Well Constructed & Warranted for over 20 Years!
Fabrics are Suitably Durable
for Waiting Rooms and Offices!!
Current #1 CAD Price =
Only $46.63 each!
Based on USD Price of  = $34.99* (Price may vary slightly with U.S. Exchange Price)
Chair # 1 Stocked Colours
On Silvervein Frame

Navy Blue

Royal Purple

Maroon

On Textured Black Frame

On Goldvein Frame

* *

plus taxes plus shipping
Jan. 11, *2017 CAD Price* = $49.49
Personally I think the #7 is the most beautiful chair
sold by Blue Ridge Church Furniture
Notice on Chair #7..
Finely-tailored seat

Waterfall front

Half-circle glides for greater stability

10 Yr Cushion Warranty, 20 Yr Frame Warranty

Flatter sides when ganged together will be more like pews

In quantities less than 100, cost is $39.99 USD
which currently = $52.32 CAD plus shipping and taxes of course

They usually go fast, especially certain colours, so get your orders in as soon as possible!

We will give you a preliminary quote then a formal one when we get the shipping price. Please use the Quotation Request Form so we have all the info we need to calculate the shipping cost. Thank you!
THE #4 CHURCH CHAIR
Our midsized chair model – NO RACK
Rack Can Be Added Later
Our #4 Church Chair is a cost effective, slightly smaller alternative to our #1 and #7 chairs.
The #4 chair measures 19″ wide overall and features a 2.5″ foam cushion seat and back. As with all of our chairs, it is built with a plywood base fastened with T-nuts for extra strength.
Though it is our midsized model, it still includes built in lumbar support and a waterfall front edge for extra comfort.
The #4 Church Chair is stackable up to 8 high and comes standard with welded ganging devices for interlocking. This chair is also able to interlock with the #7 Church Chair if additional seating variety is needed.
Polyolefin fabric completes this value driven chair with standard colors of medium blue and burgundy on a silvervein frame, hazelnut and purple on goldvein frames, and espresso on a textured black frame.
Our steel frames are powder coated and welded for extra strenth. The #4 Church Chair does not come standard with an underseat bookrack for cost efficiency, but bookracks can be ordered separately and installed at a later time if desired. This midsized chair is the perfect choice for a church with budget in mind without sacrificing quality.
Product Highlights:
Ships fully assembled – ready to use!

Commercial grade, polyolefin stain resistant fabric

Steel frame with baked on powdercoat finish

16 Gauge Steel Frame

All plywood base and back

T-Nut construction for strength

Viscous 2.5″virgin foam cushioning

Lumbar support & waterfall front design

Welded ganging device included

Bookrack upgrade available as an extra

Stacking buttons included

Sewn card pocket included

Backed by a 10 year cushion / 20 year frame warranty

19″W x 34.5″H  with seat cushion width of 18.5″

Weight: 20 lbs
Chair # 4 Only $41.56 CAD!!!
(Based on USD Price of $30.99 – Price may vary due to exchange)
Chair # 11 – Banquet-Style Chair

Our #11 Church Chair is the perfect choice for fellowship halls, gymnasiums, classrooms, or for the church on a tight budget. Startup churches often buy these until they can afford the wider pew chairs and then retire the banquet chairs to a fellowship room, sunday school class or other areas of the church.
The frame is a sturdy 13/16 steel with a powdercoated finish and the cushions are covered in puncture and stain resistant polyolefin fabric.
The frame at the top of the chair creates a handle for easy carrying and moving and while these chairs are most commonly used for banquets and special events, because they include pre-welded ganging devices as our other chairs, they are fully interlockable and usable for sanctuary seating.
They are stackable up to eight high and come with a 5 year frame warranty and a 5 year cushion warranty. Our #11 Church Chair is one of our most versatile and multi functioning chairs.
Product Highlights:

Ships fully assembled – ready to use!

Commercial grade, polyolefin stain resistant fabric

13/16 Gauge Steel Frame

All plywood base and back

T-Nut construction for strength

Frame handle for easy carrying

Welded ganging device included

Stacking buttons included

Backed by a 5 year cushion / 5 year frame warranty

Dimensions: 16.5″w x 22″d x 36.5″h Weight: 15 lbs
Only 36.19 CAD!!!
based on a USD Price of $26.99
All prices will need to have shipping and taxes included in quote